8 Responsible development
We are a guarantor of security and stability of the power system in Poland.
We feel responsible for the security of future generations.
Being aware of the condition of national infrastructure, challenges and trends that affect the development of the system, we perform upgrade work and new investment projects in order to ensure its stability and security. We want to strengthen awareness and educate society in the field of power system operation.
The value of local taxes paid to communes (in 2016). The taxes are received by more than 37 percent of communes across the country and the percentage will be increasing with the growth of the network infrastructure.
Information meetings with local government authorities and institutions in investment areas
(in 2016).
Analysis of the impact of our investment projects on the local community.
GRI 203-2, GRI 413-1 We implement infrastructural projects throughout the country, which affects the social and economic activities of the individual regions. Our priority is to build partner relations with representatives of social communities, the administration and contractors implementing projects on our behalf.
What we consider an important element of our activities is a process-based approach to social communication and social engagement, providing the capability to respond more effectively to stakeholders' needs in the course of the investment process.
As investor, we endeavour to make sure that projects of strategic significance to the whole country are implemented with as little interference with the life of residents and the environment as possible. We are aware how important it is to inform local communities of a planned investment at the earliest possible stage and to create conditions for the presentation of exhaustive explanations on the subject. PSE strives to take into account all possible comments made by local authorities and residents. It is the role of our company to present arguments to justify the delivery of an investment project, its formal and legal considerations and the concept of a line route option in order to continue dialogue to arrive at a consensus with property owners expressed in a transmission rights of way agreement.
The multiple factors determining the delivery of investment projects in the legal area include the provisions of the "Special Transmission Act". However, it is our intention to build extra-high voltage lines on the basis of agreements developed through negotiations with each owner of a property situated on the route of a planned project. We make all efforts to achieve such agreements and declare our readiness to start talks with owners in response to the expectations they raise in this regard.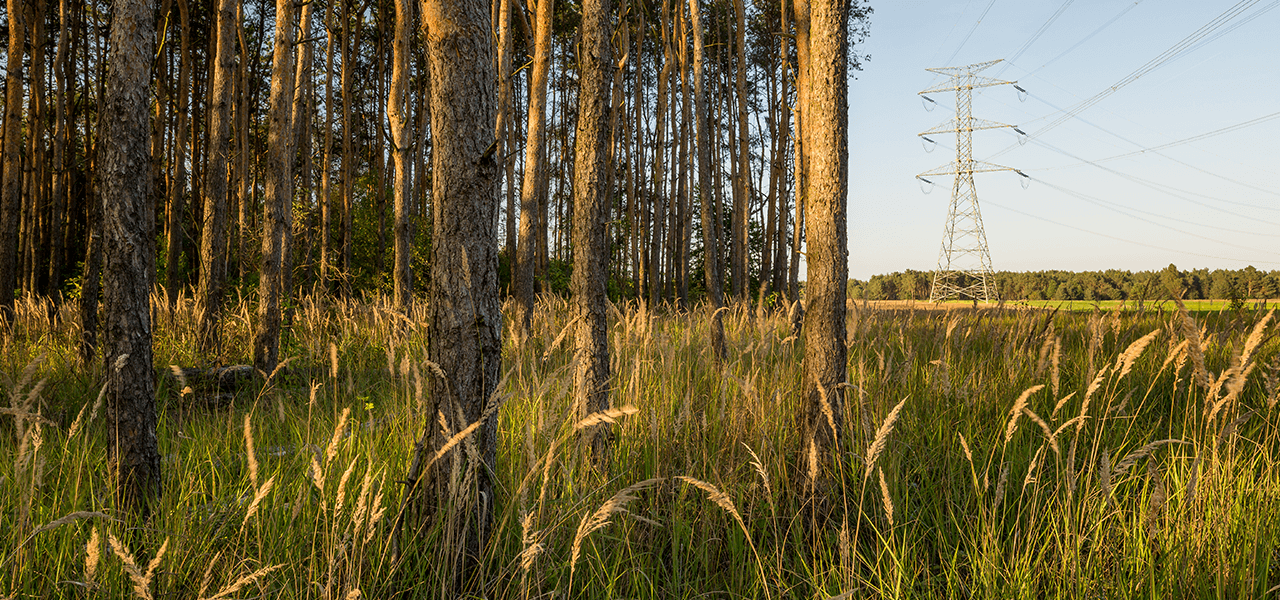 We fully analyse the impact of our investment projects on the local community
Designers must also select the type of tower design, phase wires, insulators and other line elements for a preliminary line engineering proposal. Usually, at this stage it cannot yet be decided what engineering solutions will be finally deployed.
The formula of the information and consultation process provides for the possibility of looking for compromise solutions that reflect, as far as possible, the interests of the parties interested in the location of a power line. Such interests may be in conflict with each other and therefore involvement and participation of all parties is necessary, along with ensuring their real influence on the solutions developed.
Implementing power projects, we have a common objective
Our stakeholders and forms of their involvement
Target group

Characteristics

Communication tools and techniques

Direct measures

Regulator

The President of ERO is responsible for regulation of the power sector and for competition promotion.

We agree with the President of ERO the Development Plan for meeting the current and future electricity demand and its updates.

Direct meetings, industry conferences, integrated annual report, website.

Contractors for investment projects

Third-party companies selected through public and non-public tendering procedures. They act for an on behalf of PSE, influence opinions of local communities and local authorities, and form the image of our company as an investor.

Direct meetings, industry conferences, internal training, efficient communication in investment projects under Social Communication Programmes (folders, website, press briefings, conferences, films, educational programmes, etc.) Defining good practices and communication guidelines. Cooperation under principles of sustainable development.



Public administration, local authorities

Transparent and professional information and educational activities within the framework of social communication contribute to building proper relations

Direct meetings, letters of intent, dedicated specialised conferences, general corporate, specialised and investment-related folders, an expert magazine, integrated annual report, website.

Public opinion, local communities

A key group from the point of view of infrastructural investments. Convincing immediate neighbours to accept an investment project and establishing transmission rights of way are essential to the lead time of the project. This makes it possible to win greater public acceptance or to work out a compromise.

Media relations, press articles, websites, folders, leaflets, educational programmes for inhabitants of the communes in which an investment is planned, meetings arranged by contractors and directly.

Protest committees, local leaders of protests and social actions

Local initiatives resulting from a lack of public acceptance of a solution being considered, and representing interests of the whole community or a selected group.

Official correspondence, participation in meetings, protest actions.

Employees, management staff of PSE Inwestycje and PSE CG

Committed and motivated employees and management staff largely determine PSE's operating efficiency. Employees' level of being informed and their work satisfaction are of key significance to employee commitment building.



Intranet, integrated annual report, information leaflets, communication of strategic projects, communication of changes being put into effect, direct meetings, integration meetings, corporate events, code of ethics and value-guided conduct.

PSE CG employees involved
in the investment process



Committed and motivated employees, management staff, and principles of business ethics largely determine the company's operating efficiency. Employees' level of being informed and their work satisfaction are of key significance to employee commitment building.

In addition to tools addressed to all employees, additional tools supporting their current work include specialist folders, dedicated training and Q&A documents.



Local and regional associations


Local and regional NGOs working towards development of a given area, e.g. commune, village or county.

Provision of comprehensive and reliable information on investments, with special focus on the planned line location and route and the opinion of representatives of local communities – direct meetings and promotional materials (folder) and website.

Environmental NGOs
and associations



Local, regional and national non-governmental organisations for the protection of the natural environment or wildlife, or involved in green initiatives in particular areas.

Direct meetings with representatives of associations, provision of information materials, with special focus on environmental issues and the investor's related activities.

Business partners

Companies cooperating with PSE at the pre-investment stage and performing services ordered by the company.

Information on security policy, ISO certificates and anti-corruption policy provided by employees at meetings with partners and peers.



Indirect activities

Media (national, regional, industry)

Provide information, form opinions on investments.

Press conferences, briefings, individual meetings (articles, interviews), sponsored articles, trade supplements to newspapers, expert magazine, press kits, presentations, website, integrated annual report.

Central administration, Parliament

Ministries and central authorities, members of the parliament – especially those on parliamentary committees and teams.

Individual meetings, presentations, folders, industry and economic conferences, website, integrated annual report, expert magazine.

Contractors (generators, distributors, traders)

A group of entities cooperating with PSE on a permanent basis, bound by agreements.

Individual meetings, industry conferences, workshops, expert magazine, integrated annual report, website.
The frequency of contacts depends on PSE's needs and stakeholders' queries.
Mechanisms supporting
our investments
Since 2008, we have been implementing the investment project Poland-Lithuania Power Interconnection co-financed with aid funds under the Operating Programme Infrastructure and Environment 2007-2013 (OPI&E 10.1).
The total co-financing of the investment project was PLN 896.84 m, whereas its total value was PLN 1,744.32 m net. The amount of co-financing paid from the beginning of the strategic project until the end of 2016 exceeded PLN 896.84 m.
In 2016, the performance of the co-financing agreement for the project titled "Expansion of the Słupsk Wierzbięcino Electrical Substation" was continued for the connection of the Słupsk and Potęgowo WFs under the Operating Programme Infrastructure and Environment 2007-2013 (OPI&E 9.6). The co-financing granted for the project amounted to PLN 14.25 m, of which about PLN 14.25 m was paid by the end of 2016.
In 2015, we also received a subsidy in settlement of the project "Feasibility Study for the LitPol Link Project" co-financed by the TEN-E fund, which was completed in June 2014. The costs incurred under the project were refunded in 2015 in the amount of EUR 1,822,000.
In 2016, we received co-financing in connection with the project "Studies on the third power interconnection between Poland (Poznań area) and Germany (Eisenhuttenstadt) including the necessary strengthening of the western part of the Polish power system", which was completed in December 2014.
In 2016 saw the financial closure of projects co-financed with EU funds allocated directly by the European Commission under the 7th Framework Programme (Research and Technological Development Projects). The funds received under the agreements for those projects – totalling EUR 59,503.67 – were paid in the course of the projects and after their financial closure.
Significant financial assistance received from government (in PLN)

GRI 201-4

2016

2015

Total

Total amount of financial assistance received by the organisation from the government during the reporting period, including:

106 877 959

191 225 042

298 103 001

Tax relief and tax credit, including:

9 420

1 066 852

1 076 272

– Relief for the acquisition of new technologies

0

1 059 632

1 059 632

– Deductions for donations

9 420

7 220

16 640

Investment, research, development and other types of grants

106 868 539

190 158 190

297 026 729

Dimension of the State's presence in ownership structure

100 %

100 %
Strengthening innovation
and implementing new technologies
GRI 103 To maintain operational stability of the power system, it is necessary to ensure constant technological development and set directions to be followed in the near and more remote future.
Issues of sustainable development, environmental protection and optimal management of national energy resources are becoming increasingly important. In this context, alternative energy generation sources have gained significance. The Act on renewable energy sources (Journal of Laws of 2015, item 478, Article 2(22)) defines them as: "renewable non-fossil sources of energy, including wind, solar, aerothermal, geothermal, hydrothermal, hydropower, wave, current and tidal energy, energy obtained from biomass, biogas, agricultural biogas and biofluids."
GRI 103 The recent years have seen a gradual increase of installed capacity of renewable sources. As at the end of 2016, RES installed capacity in the Polish Power System increased by 13 percent from 2015 and reached 8 GW.
Installed electrical capacity in 2015-2016

(Source: ARE S.A.)
Increasing the share of energy generation from renewable sources is one of the main aspects of the European Union's policy. Further development of those sources in Poland will largely depend on investors being able to use support mechanisms. The basic piece of legislation governing RES-related issues is the Act of 20 February 2015 on renewable energy sources (Journal of Laws item 478), as amended. The Act modified the existing green certificate system and introduced a mechanism based on organising energy sale auctions. Renewable sources will be built in case it is possible to use the above-mentioned mechanism. The evaluation of capacity increase in the segment will take into account the provisions of applicable laws and regulations.
The development of new technologies has a significant impact on energy security issues. Therefore, we carry on many activities aimed to make an optimum use of new technologies in the power sector. They concern, among other things, the issue of digitisation of substation facilities and the use of low-loss wires in transmission lines, Wide Area Measurement Systems (WAMS), Demand Side Management and Demand Side Response (DSM/DSR) and solutions supporting the popularisation of local generating sources and energy storage facilities.
In 2016, we carried out 29 innovation, research and development projects, 10 of which were completed.
Major R&D projects completed in 2016
New design of low-loss wires for EHV power lines
We have developed a new design of a low-loss wire for EHV power lines complete with technical specifications. It will be a substitute for the standard wire design used so far. The new design will limit transmission losses on new-build extra-high voltage power lines while maintaining the existing operating parameters.
The system ensures secure IP communication in the power grid management area (project managed under the NCBiR programme)
The project was implemented under the NCBiR programme "State Defence and Security". Its purpose was to ensure system-based protection of the power data communication network infrastructure from cyber-threats through the implementation of a system for monitoring Internet threats to the IT infrastructure of electrical substations and the creation of a dedicated mechanism for the protection of the process communication system in IP (Internet Protocol) networks operated by the TSO, DSOs and JWCD units.
Read more
Transmission Network Dynamic Management System (a project under the NCBiR programme)
The purpose of the project was to develop a system for the determination of dynamic loading limits of power lines, which allows the network to be managed efficiently owing to the use of its full capacity, taking into account the current weather conditions. Innovative solutions were implemented under the project, including the automated self-checks utilising the virtual sag benchmark, innovative coupling of local and global weather parameters or a unique method of reducing energy consumption and adaptive data transmission technologies.
Read more
Analysis of interaction between phase shifting transformers situated at the Mikułowa substation and the network under transient conditions
The main purpose of the work was to evaluate the operation of phase shifting transformers in the PPS under steady-state and transient conditions and to prepare recommendations for operation management with the use of such equipment.
The work made it possible to identify the effects of control performed by means of phase shifting transformers in steady state, for control of power transmission on the Poland-Germany section, and to evaluate potential constraints in the use of the phase displacement angle. Overloads (transmission constraints, voltage violations and reactive power balancing) which may result from power transmission under different PPS operation states forced by control capabilities of phase shifting transformers.
Evaluation of mechanical strength of composite suspension insulators with cyclic loads on lines with high-temperature wires
The tests and calculations carried out under the project show that the suspension line insulators available in the market demonstrate appropriate resistance to static and cyclic loads under a temperature below 80°C allowed by CIGRE. The studies showed the existence of a temperature surplus of at least five degrees. This means that the insulators can be used in lines with high-temperature wires, i.e. at an increased temperature of their bottom mounting structure.
The available literature shows also that it is practically highly unlikely for the bottom end of the insulator to heat up above 80°C from the high-temperature wire. Usefulness of the technology was unquestionably confirmed.
Feasibility study for a demonstration project for the implementation of the PPS operation security support system based on the Special Protection Scheme (SPS) and battery electricity storage
In 2016, PSE continued cooperation with the New Energy and Industrial Technology Development Organization (NEDO) – a Japanese governmental organisation responsible, among other things, for supporting the development of industry. The purpose of the work was to prepare a feasibility study for the implementation of a demonstration project including the construction and on-line operation of a system improving the operation security of a network highly saturated with wind sources. The developed feasibility study was a basis for a decision to deploy a pilot facility. The work was fully financed by the Japanese side.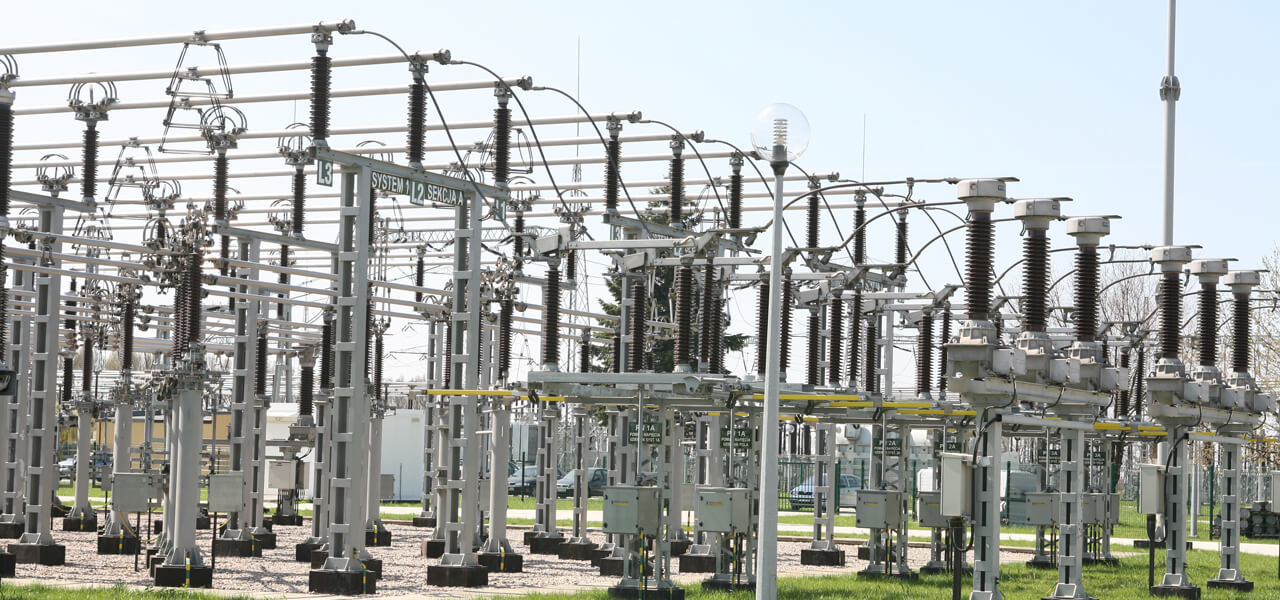 Smart grid demonstration project
to improve operational security of the power system with an increasing share of renewable energy sources
In response to an increase in the share of renewable sources connected to the Polish Power System (PPS), on 14 March 2017, the Japanese governmental organisation NEDO and the Ministry of Energy signed a Memorandum of Understanding for a power system security project.
The objective of the project is to test, within a dedicated PPS area, a load shedding system (SPS) and a hybrid electrical energy storage system (BESS). The solution proposed under the project uses the Japanese automatic protection system technology and hybrid electrical energy storage (BESS).
In order execute the project, on 17 March 2017 Hitachi and Hitachi Chemical signed an implementation agreement with PSE, Energa-Operator (EOP) and Energa Wytwarzanie (EW). The next step was the signing of an agreement by Hitachi, Hitachi Chemical and SMBC with NEDO.
The decision to deliver the project for the next three and a half years was taken on the basis of results of the feasibility study performed between February 2915 and November 2016 by Hitachi, Hitachi Chemical, SMBC and other institutions engaged in the project. Under the project, Hitachi, working with PSE, EIP and EW, will deploy the SPS, whereas Hitachi Chemical will be responsible for building a hybrid electrical energy storage equipped with lithium ion and acid lead batteries. In addition, Hitachi, Hitachi Chemical and SMBC will examine business models for automatic load shedding systems and energy storage systems.
As a Member State of the European Union, Poland is planning to increase the share of RES in the power system. In order to meet the challenges of increased network loading, it is necessary to taken measures aimed at its upgrading and expansion. They can be complemented the implementation of a system that performs the automatic load shedding function (SPS), adjusted to appropriate management of substantial generation from renewable sources, in particular wind energy.
Simplified architecture of the SPS and BES solution
Outline of the demonstration project
A system performing the role of automatic load shedding (Special Protection Scheme – SPS) – Hitachi scope
The SPS performs calculations in a continuous mode based on on-line information provided by the SCADA system. On their basis, by performing cyclic analyses, it develops action scenarios for specific contingencies. The SPS will perform necessary control operations to eliminate overloads based on analysis results.
Hybrid Battery Energy Storage System (BESS) equipped with lithium ion and acid lead batteries – Hitachi and Hitachi Chemical scope
The project is intended to reduce the total cost of electrical energy storage systems by deploying a hybrid storage system. The system is characterised both by high performance due to the use of the lithium ion technology, and cost effectiveness due the use of acid lead batteries.
Read more
Examining business models for power network stabilisation systems and electrical energy storage systems – Hitachi, Hitachi Chemical and SMBC scope
Hitachi, Hitachi Chemical and SMBC will verify the advantages of Special Protection Schemes (SPS) and energy storage systems, and will then present business models supporting their wider use.
Simplified chart of allocation of responsibilities
between the project parties
Development of a new design
of low-loss wires
Under the project "Modern low-loss wires for electricity transmission over EHV power lines" complete with technical specifications, we have developed a new design of phase wires.
It is a system solution for the transmission of electricity in the form of a three or four-wire bundle with the use of new-generation low-loss wires that allow electricity transmission losses to be additionally reduced.
Our work has resulted in a new design of the phase wire in a three-wire bundle designed for use in new-build 400 kV lines.
The new wire, designated as 468/24-A1F/UHST-261, is a low-loss substitute for the 408-AL1F/34-UHST wire used currently and allows losses to be reduced to 13 percent. Compared to the traditional AFL-8 350 wire, used until 2013, it allows losses to be reduced to 26.1 percent.
The wires will be used for the construction of our new 400 kV power lines.
Investment implementation rules from the environmental impact perspective
GRI 103 We invest in the development and upgrading of facilities forming elements of the transmission system in a manner that minimises interference with the environment.
Each stage of the investment project involving the construction, expansion and upgrade of grid assets – from planning, through construction, to maintenance – is subject to verification for impact on specific elements of the environment.
In preparing projects at the concept stage for several facility location options, we analyse land and environmental conditions, in particular with regard to the location of the line route for protected land, agricultural and forest land occupation, and we assess feasible technologies.
At the feasibility study stage, we perform an analysis of the current and planned land use along with a site visit for key investment areas.
The proposed options for line routes and new substation locations take into account guidelines such as:
- the use of infrastructural corridors of other linear right-of-way facilities,
- the least possible interference with residential development,
- the least possible interference with environmentally valuable areas.
Criteria and requirements for subcontractors and suppliers
We exercise supervision of the quality of equipment and instruments purchased. This allows us to effectively manage potential environmental threats that may result from their breakdown.
The equipment and apparatus supplied must meet our requirements for: long service life, low failure rate, low cost of operational maintenance and resistance to weather conditions.
For power equipment and apparatus of high significance to system operation, we have prepared technical specifications that contain minimum technical, functional and structural requirements that also take into account environmental requirements (regarding noise or EMF limits, treated sewage specifications, etc.).
Equipment and apparatus supplied are checked on site prior to installation at network facilities through the following tests
FAT (Factory Acceptance Test)
Tests of equipment forming part of primary and secondary circuits of electrical substations, performed at the manufacturer's plant or at a location designated by the manufacturer, conducted prior to equipment delivery to the contracting authority.
SAT (Substation Acceptance Test)
Tests of equipment forming part of primary and secondary circuits of electrical substations, performed at the power facility at the final operation site of the equipment.
Percentage of new suppliers who have been subjected to assessment according to environmental criteria
GRI 103, GRI 308-1 Contractors for investment projects performed under the Investment Plan 2016 were random checked by the Contract Engineer for compliance with environmental requirements on construction sites. For this reason, we do not have sufficient data for a reliable calculation of the rate. The Working Environment Management Office at PSE started keeping a database of environmental inspection reports for project in progress in order to report full data for the 2017 rate.
In the year under review, contractors performing repair and maintenance tasks were not evaluated under environmental criteria.
HESQ criteria for subcontractors
GRI 103 One of the new elements of PSE's policy is the introduction of integrated measures in the field of HSEQ (health, safety, environment and quality).
Our activities are aimed at ensuring a secure working environment and protection of the natural environment. They concern not only PSE's employees but also our contractors and subcontractors for new-build and upgrade works. We implement HSEQ principles in the area of network infrastructure maintenance and development.
For third-party contractors, we have defined an action programme which is aimed mainly to prevent real events such as failures and accidents involving people, equipment and the environment. The basic tools used in this respect are the identification of near misses and close supervision of the progress of work contracted out to third parties.
Our employees analyse the preparedness of subcontractors to correct work performance, including on the basis of statistics such as accident and near-miss rates for the period of the last three years. The following are taken into account: the number of light, collective, serious and fatal accidents, as well as accident prevalence and prevention rates.
Biodiversity of protected areas and high-value areas
GRI 304-2 We invest in the development of the transmission network in such a way as to minimise interference with the environment. By implementing the Environmental Management System compliant with the ISO 14001 standard, we have committed to comply with legal regulations and to follow good environmental practices. We have also imposed this commitment on the contractors and subcontractors for our investment projects.
We strive to ensure that each stage of investment – from planning, through construction, to operation – is characterised by care for the environment taking into account the whole range of aspects, from remedial measures related to protection against soil and groundwater pollution, by limiting losses in habitats and species, and emergency management, to minimising noise emissions and proper waste management. In implementing our projects, we strive to ensure that power infrastructure has the least possible impact on biodiversity.
We deliver investment projects so as to minimise key threats to nature and prevent the loss of biodiversity. We start as early as the line route and substation location planning stage, locating infrastructure in such a manner as to avoid, as far as possible, interference with areas of high natural value. In successive stages of project implementation, we analyse technical and technological options for minimising impacts related to the implementation and operation of network facilities.
For projects already completed, we perform what is referred to as post-implementation monitoring.
Unavoidable consequences of project implementation include a loss of a part of habitats due to tree removal along the right of way, especially in forest areas. However, these situations are increasingly rare owing to the increasing use of over-forest or forest pylons.
Compensation based on the example of the 400 kV Miłosna – Siedlce Ujrzanów line
In the course of work related to the construction of the 400 kV Miłosna-Siedlce Ujrzanów line, the contractor removed trees and shrubs in a total area of 50 ha. In accordance with the decision on environmental conditions for the construction of the line, we were obliged to provide environmental compensation by planting a number of trees and shrubs 10% greater than the total damage and to monitor the condition of plantings for another 5 years.
In order to meet our obligations we planted vegetation aimed to restore damaged tree stock in an area of 58.9 ha. As part of compensation work, 350,140 seedlings of the following species were planted.